So when knitting takes over your life it is bound by law to continue on to other fiber addictions. I am pleased to say that I have a new one to keep my knitting addiction company.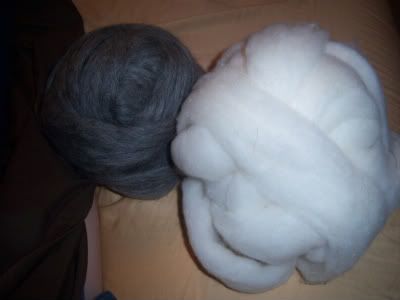 My balls.... of roving.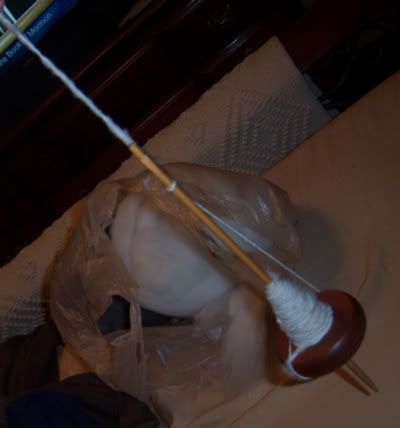 My bottom Whorl drop spindle.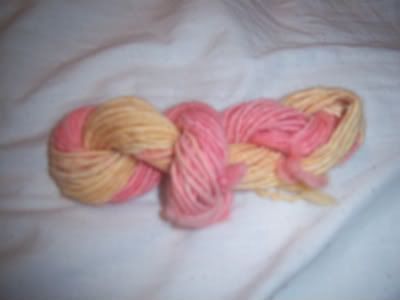 My first finished product.
Spudknit (otherwise known as my 1:00 Wed friend) and I went to a Fiber fest on Saturday. I was so overwhelmed with joy and excitement! Everything was a blur of color. It was like a feast for the senses. Touch, smell, sight. I seriously felt like it was the happiest place on Earth. So much for Disney land, that is where I want to go when I die.
Did I think I would get out of there without a new habit? NOOO.. But I went anyway. I went home after a short lesson on drop spindling. Spudknit went to the library and learned more, then shared her knowledge with me once again.
I began spindling. Then I washed my product in hot water and set it out to dry. I could hardly wait for it to dry, and as soon as it was I dyed it.... with Crystal light... HEY, you CAN do anything with fiber. This fiber is not only beautiful, it is zero calories. I am now happily knitting it into a beautiful headband.
AND as always.. the socks: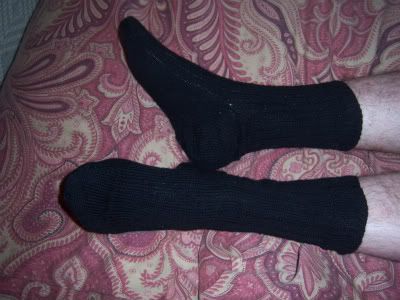 My husbands "business" socks. I have no idea how one could do business in something so soft and heavenly. I would not be able to concentrate on a rigid task such as work.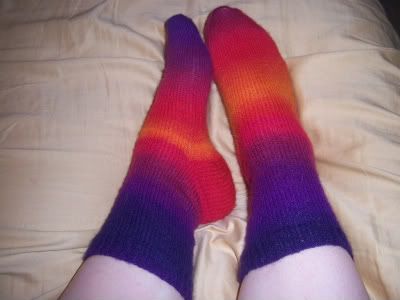 My "gay pride" *giggle* socks. I thought they looked like a tropical fish, but as I knit the product was not what I was expecting. They took me a bit to love, but as soon as I put them on my feet.... Well you know how love works.