I have had "one of those" days. The kind where your heart feels like it will jump out of your chest any second, and your children do not dare come near.
But I am all better now. My long awaited
KnitPicks
order has arrived! I was just in the process of screaming at my perfect husband for no good reason what so ever when the doorbell rang. The angel in blue carrying a lovely box was standing there waiting to be my new best friend... Or maybe she was walking back to the truck after throwing my package between the door and screen. Either way, I think I am in love.
The whole order: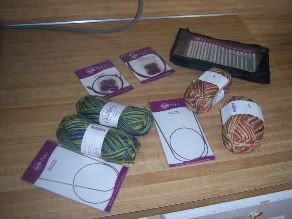 And because I know you care, piece by piece:
My brand new Nickel plated circular,
interchangeable
needle set WITH CARRYING CASE!!
Booyah
! I almost got the Harmony, but the magic loop had me at hello.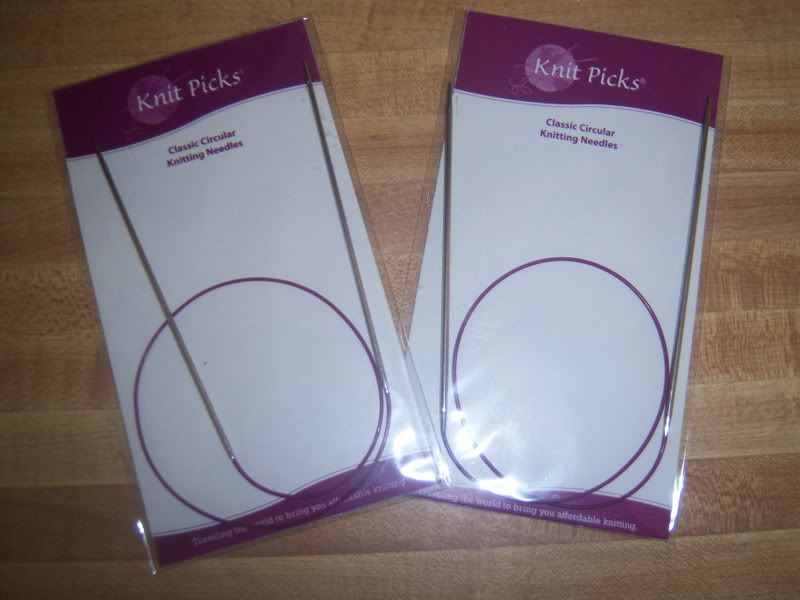 My brand new size 2 and size 1 with 24 inch cable nickel plated needles.
AND my brand new Jester multi ESSENTIAL (see, I had no choice but to get it, after all it is essential) sock yarn.
AND *insert proud motherly sniff here* my brand new
Felici
Patina sock yarn.
Let the sock making begin girls!